The Virtual Classroom is now the leading platform for instructional training. Virtual Class Builder bridges the gap between instruction and comprehension by delivering a user friendly Learning Management System (LMS) which can be customized to any type or volume of information.
Virtual Class Builder can build you: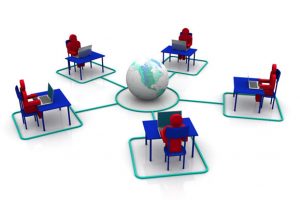 A singular class
A series of classes
An entire course
Any of these can be used to train or instruct customers, employees, and management.
A Learning Management System (LMS) is a computer-based operating system used by training organizations to register, track and monitor activity in the training function. LMSs have evolved from earlier systems to now include course and student monitoring, resource management, assessments, completion rates and more.
Don't get overwhelmed with all that needs to be done to virtualize a classroom.  Let us know how we can help you.